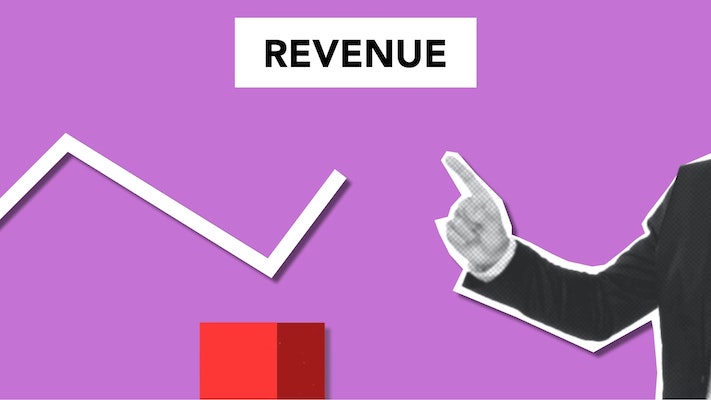 Samsung Revenue and Production Statistics for 2023
Samsung is among the world's largest and most popular producers of electronics. From appliances to Smart TVs, smartphones and everything in between, the South Korean company is well-known across the globe. Information about Samsung revenue and other facts can be found here below.
Samsung first began as a grocery trading store when it was founded by Lee Byung-Chull in 1938. By 1969, the company took its first steps into the electronic industry. Now, Samsung manufactures and sells some of the most sought-after Android smartphones on the market.
Lee Byung-Chull's son, Lee Kun-Hee, took over Samsung after his father passed away in 1987. Initially, Kun-Hee felt that the company had a confident and dominant position within the South Korean economic market. He believed that the company was not ready to tackle the global market and its competitors.
By the 1990s, Samsung had grown and continued to grow into the global market, though there were several bumps in the road along the way. The 2000s helped the company expand further and become one of the most popular smartphone providers with the release of the Galaxy series smartphones.
Key Samsung Stats
Samsung revenue was 236.81 trillion KRW in 2020. (197.958.785.633.00 USD)
The company's estimated brand value is up to approximately $45.5 billion.
As of 2019, Samsung had sold 2 billion Galaxy smartphones and had shipped 6.7 million Galaxy 5G devices.
Samsung's share of the smartphone market in the US was 34% as of 2017 and 40.6% in Europe as of 2019.
Samsung has 267,937 employees across more than 74 countries.
Samsung Profit 2022
Samsung is suffering from decreased demand for electronics. The South Korean company saw its profit in the past quarter fall the most in more than a decade, preliminary quarterly results showed on 30 December 2022.
Samsung is struggling with weak demand for memory chips, smartphones and displays. Consumers are trying to limit their spending because of rising inflation. As a result, operating profit went down 69 percent to 4.3 trillion South Korean won (about 3.2 billion euros).
Profit in the fourth quarter was "well below current market expectations," Samsung said in a statement. The company attributes the disappointing performance in part to banks around the world raising interest rates.
This is the first time in four years that Samsung has commented on its preliminary quarterly results. Full figures for the past period are not expected to come until the end of this month.
In the third period of last year, annualized operating profit already dropped more than 31 percent. In the previous quarters, Samsung was actually still benefiting greatly from strong demand for electronic devices and chips. That demand was created during the corona pandemic, when many people were forced to stay home because of the corona virus.
Samsung Smartphone Shipments
Samsung shipped 347 million smartphones globally during the first quarter of 2021. As a result, the company was able to reclaim the title of the world's largest smartphone manufacturer, a title previously taken by Apple.
From 2017 to 2019, global shipment figures have been fairly consistent for Samsung phones. However, this consistency became tested upon 2020's arrival:
2017
Quarter 1 – 80.1 million
Quarter 2 – 79.8 million
Quarter 3 – 83.3 million
Quarter 4 – 74.5 million
Total: 317.7 million
2018
Quarter 1 – 78.2 million
Quarter 2 – 71.5 million
Quarter 3 – 72.2 million
Quarter 4 – 70.4 million
Total: 292.3 million
2019
Quarter 1 – 71.9 million
Quarter 2 – 75.5 million
Quarter 3 – 78.9 million
Quarter 4 – 69.4 million
Total: 295.7 million
2020
Quarter 1 – 55.3 million
Quarter 2 – 54.2 million
Quarter 3 – 80.8 million
Quarter 4 – 62.12 million
Total: 252.42 million
Samsung Smartphone Production
Samsung produced and shipped 71.9 million smartphones in the first quarter of 2019. The company experienced an 8.56% decrease in production and shipment compared to the first quarter of 2018. However, Samsung did enjoy an increase of 382.61% compared to the first quarter of 2021 to the first quarter of 2019.
These fluctuations within Samsung's sales can be seen by Samsung's smartphone production over the previous five years:
2016: 306.4 million
2017: 321.3 million
2018: 295 million
2019: 296.2 million
2020: 253 million
2022
Samsung reportedly planned to have as many as 310 million smartphones made by 2022. However, according to the latest reports from manufacturing insiders, that figure has now fallen to just 280 million. The decline in orders, related to the ongoing war in Ukraine and a decline in global demand, is expected to hit OEM suppliers hard in 2022.
Samsung Smartphone Revenue
Samsung generates 236.81 trillion in sales, which is an increase of 2.78% compared to sales from 2019.
Below is information tracking Samsung's annual revenue since 2012.
2012 – 201.1 trillion
2013 – 228.7 trillion
2014 – 206.2 trillion
2015 – 200.6 trillion
2016 – 201.87 trillion
2017 – 239.58 trillion
2018 – 243.77 trillion
2019 – 230.40 trillion
2020 – 236.81 trillion (197.958.785.633.00 USD)
Samsung Smartphone Manufacturing Locations
Today, most Samsung smartphones are manufactured out of Vietnam. Two Vietnam factories, both located in the Thai Nguyen province, supply smartphones to much of North America's and Europe's markets. Many of the company's smartphones are also produced in India, which houses the largest of the company's factories. These factories exist in the Noida Industrial Complex, right outside New Delhi in Uttar Pradesh.
Samsung Smartphone Manufacturing Locations by Country
Many Samsung smartphones are manufactured in Vietnam. However, other manufacturing facilities help supply the world with the company's latest and greatest cell phones.
Countries that also manufacture the company's smartphones include:
India – It is reported that the plant in Noida can produce up to 120 million units each year, with the Galaxy M and Galaxy A being its most manufactured models.
South Korea – Only produces 8% of the company's smartphones, and those that are made there are usually only sold locally.
Brazil – Most of the phones produced in Brazil are primarily for the Latin American market, which is how it has been since 1999.
Indonesia – A factory located in Indonesia produces roughly 800,000 smartphones each year, most of which are sold locally.
Turkey – Samsung began making moves to produce larger quantities of smartphones in Turkey since the country holds 43% of the market share.
Samsung Worldwide Smartphone Sales
During 2021's first quarter, Samsung sold 76.5 million smartphones worldwide, making the company the top seller of smartphones. Samsung outsold its top competitor, Apple, by 24.1 million units.
In the last six years, Samsung has had comparable numbers to Apple, their biggest competitor. However, after 2018, Apple decided to stop reporting their product sales numbers.
Samsung
Apple
Smartphone Sales Worldwide 2021
This 2021, Samsung compares to its top competitors as follows:
Samsung Sold 76.5 million smartphones in the first quarter of 2021.
Apple – Sold 52.4 million smartphones in the first quarter of 2021.
LG – Looking to end the production of smartphones after only selling 23 million units last year and experiencing a loss of $4.5 billion over nearly the last six years.
HTC – Has made improvements and cut losses by nearly 50% during the second quarter of 2021 and enjoyed revenue of roughly $35,790,596,000.
Samsung Smartphone Sales in the US
Despite massive success worldwide, Apple continues to dominate the US market in smartphone sales. The following information compares Samsung's US market shares compared to some existing competitors during the second quarter of 2021.
Samsung: 26%
Apple: 56%
Lenovo: 12%
LG: 3%
Others: 6%
Samsung Smartphone Sales in China
As of August 2021, Samsung reported that it only held 1% of China's smartphone market. Instead, manufacturers such as Vivo, OPPO, and Huawei seem to dominate the market. Vivo reported at 24%, OPPO at 23%, and Huawei at 15% for the first quarter of 2021.
Samsung Smartphone Sales in Europe
Samsung seems to dominate the European smartphone market, with sales recording at 30% in the first quarter of 2021 and 32% during the second quarter. In comparison, Samsung compared to other top competitors in the European market as follows during the second quarter of 2021:
Samsung – 32% with a YoY growth of 13%
Apple – 28% with a YoY growth of 31%
Xiaomi – 18% with a YoY growth of 73%
OPPO – 6% with a YoY growth of 94%
Huawei – 2% with a YoY growth of -77%
How Many People Work at Samsung?
Samsung employs 267,937 people throughout more than 230 global bases within 74 countries. Employees help the operation of the following locations:
15 regional offices
36 production sites
39 research and development centers
Seven design centers
53 sales offices
Since 2013, the total number of Samsung employees has shown the well-being of the overall company:
2009 – 157,700 employees
2010 – 190,460 employees
2011 – 221,730 employees
2012 – 235,870 employees
2013 – 95,798 employees
2014 – 319,210 employees
2015 – 325,680 employees
2016 – 308,750 employees
2017 – 320,670 employees
2018 – 309,630 employees
2019 – 278,000 employees
2020 – 267,937 employees
ALSO DISCOVER:
How to Screen Mirror to Samsung TV Without Apple TV?