3 Steps: Connect Samsung to Mac
Step 1
Download MirrorMeister App.
✦ Search for MirrorMeister in the App Store.
Step 2
Download MirrorMeister's Free Audio Driver.
✦ Open MirrorMeister app.
✦ Click the "Learn how to play sound on TV" button to download the free audio driver.
✦ Start transmitting the sound from your Mac to TV.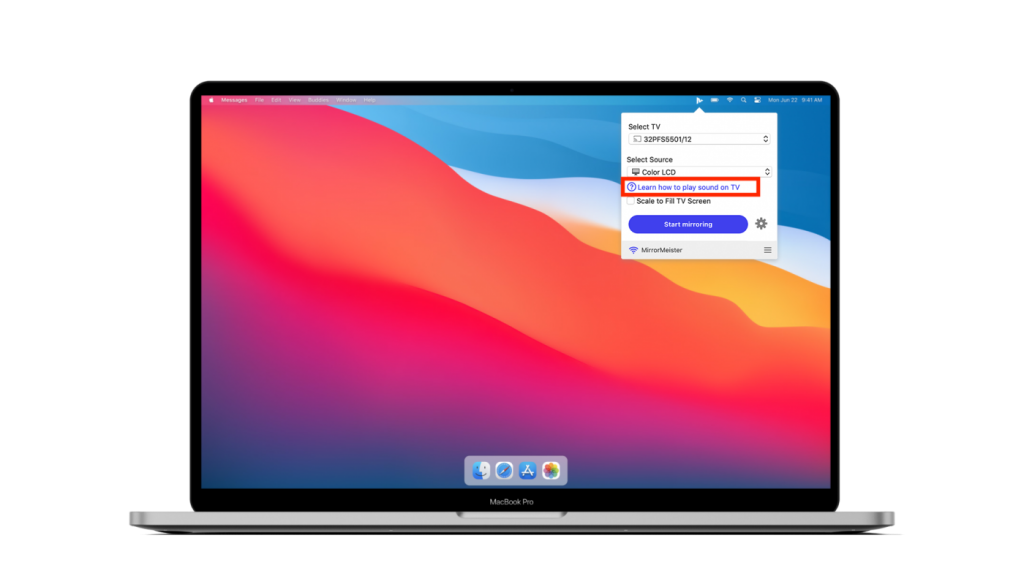 Step 3
Click 'Start Mirroring'.
✦ Please follow our guide to make sure your Mac and Samsung TV are connected to the same network.
✦ Don't forget to click the "Enable Sound on TV" button.
Video Tutorial: Screen Mirror Mac to Samsung TV
Screen mirroring your Mac to TV is great for watching movies. It is also ideal to show (old) photos to friends or family. By showing them on your big TV, everyone can easily enjoy them. It's also safer, because you don't have to use cables. And, you and your loved ones can safely adhere to the social distancing rules.
You can effortlessly connect any Mac to your Samsung Smart TV in seconds. Try MirrorMeister for free and discover all the advantages for yourself. Use it for live streams, videos, presentations, pictures and series.
This Mac app works on all TV brands. So if you ever buy a new TV, you can still use the app. Handy, right?
MirrorMeister is safer, cheaper and easier than any other screen mirroring option.
ALSO READ:
Screen Mirroring Tips & Tricks