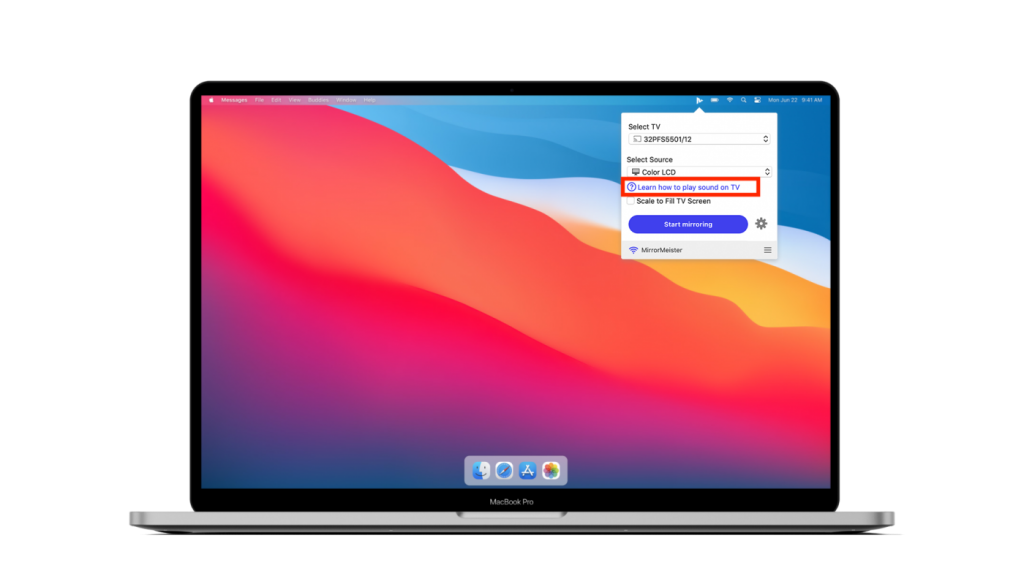 Step 2
Download Free Audio Driver.
✦ Open the app.
✦ Click the "Learn how to play sound on TV" button to download the free audio driver and start transmitting the sound from your Mac to TV.
Step 3
Click 'Start mirroring'.
✦ Follow our guide to make sure your Mac and Xiaomi TV are connected to the same network.
✦ Don't forget to click the "Enable Sound on TV" button.
Tutorial: Mirror Mac to Xiaomi TV
ALSO READ:
DISNEY PLUS IS NOT MIRRORING TO TV? HERE'S WHAT TO DO!