Step 2
Download our free audio driver.
Open the app, click the "Learn how to play sound on TV" button to download the free audio driver and start transmitting the sound from your Mac to TV.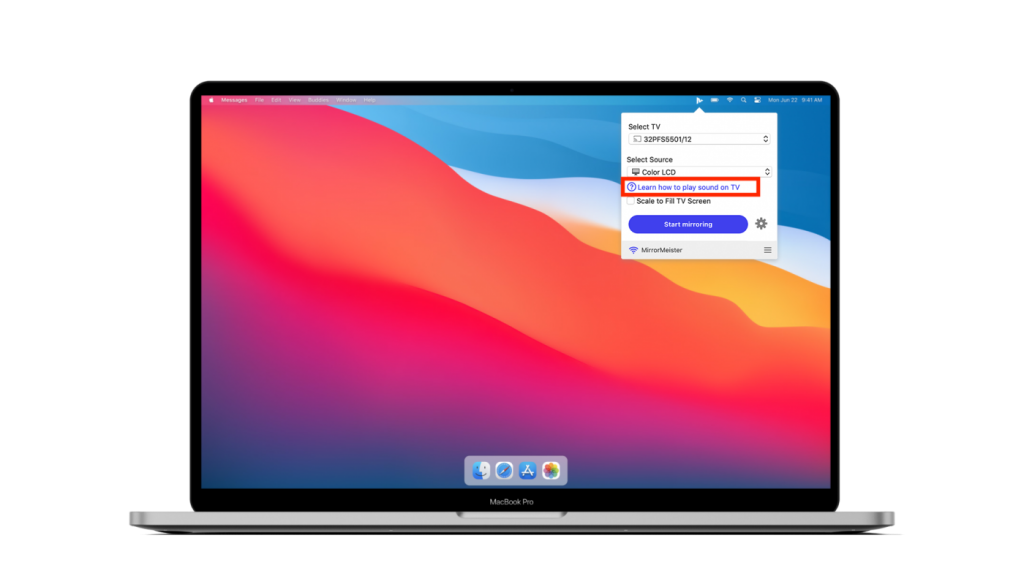 Step 3
Click 'Start mirroring'.
Please follow our guide to make sure your Mac and Panasonic TV are connected to the same network. Don't forget to click the "Enable Sound on TV" button.
Screen Mirror Video
ALSO DISCOVER:
How To Screen Mirror TikTok to TV?